Do Cow Dung And Cow Urine-Based Products Stink?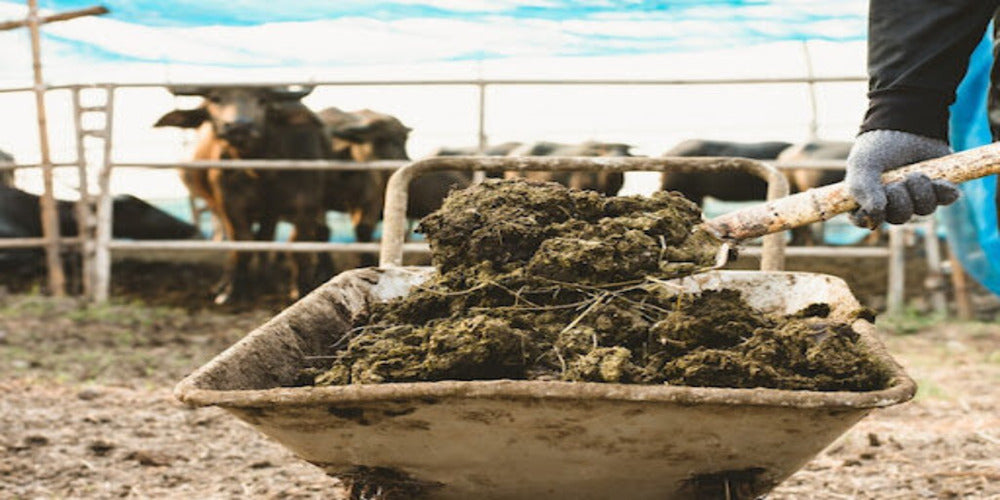 Cow dung and cow urine hold a specific mystical significance. Cow dung is utilised in pujas, rituals, and traditional ceremonies like Puja and havans. Nowadays people are using more cow products as they are considered more organic. Cow dung is a beneficial substance that can benefit us in a number of ways, aside from the religious significance it has. In addition to milk, curd, butter, and ghee, items including
Cow Dung Soap
, shampoo, incense sticks, vermicompost, guanyle, and insecticides are also manufactured from dung and urine. More people should make use of them and work together to safeguard the cow. 
The aroma that we experience in cow dung, is due to undigested feed that cows consume and growth of methane producing bacterias present in the dung. Aroma in cow urine is mainly due to the present of ammonia present in the urine. 
At Cowpathy, we work on masking these aroma present in dung and cow urine by physical treatment and by using aromatheraputic techniques. Physical technique includes squeezing, drying, pulvurizing, heat treatment and seiving of dung. Heating, boiling, deammonification, distillation and preservation in Cow urine.
Agarbattis and dhoop have natural gum resins and essential oils that imparts fragrances that makes cowdung unnoticable. All of the personal care items have excellent fragrances due to the presence of essential oils added to them. The products have a pleasant fragrance, and neither the
Cowpathy Shampoo
nor the Cow dung soap has an unpleasant aftertaste. Thus we say, cleans well and smells wow, cowpathy products of cows.
What Are The Benefits Of Using Cow Dung And Cow Urine Products?
Cow dung soap is made from cow dung, organic herbs, spices and essential oils. It is the perfect Ayurvedic body soap and scrubber. Considering its advantages in treating acne and pimples as well as its cleansing capabilities, cow dung soap is also frequently combined with Multani mitti.
Cow product has therapeutic qualities that can be utilized to create medications for a number of illnesses brought on by pathogenic germs that are resistant to antibiotics. Cow dung is reported to have anti-bacterial characteristics that allow it to be used as a body pack for detoxification and acne prevention. Skin conditions were treated with dry cow dung powder. 
Disinfectant soaps are also produced from dried cow dung. Additionally, some ayurvedic doctors use cow dung to treat skin conditions. Cow dung does contain bacteria, but they are not harmful even in its fresh wet state, however cowpathy cow dung soap is made from treated dried cowdung, so it is safe and free from pathogenic bacteria (evidence supported by Lab test reports)
There are uses for even the ash created by

cow dung. This ash is said to balance the acidity of the water and control pH levels when added to pond water. Ash that hasn't been wet is used as a cleaning agent because it absorbs fat and oil, thus Cowpathy herbal toothpaste is made using nano particles of cow dung ash.
Cow urine products can help in reducing skin allergies, rashes and skin redening, relieves itching and burning sensation, helps reduce inflammation, swelling and dry skin. Thus cowpathy under eye gel, facial serum and cow urine soaps and face care products have shown great results helping many get rid of skin problems.
Conclusion
They are very good for your skin and overall health. Antibacterial properties in gomutra and cow dung aid in preventing skin issues. Ash and
Cow Urine Products
are also excellent for oral care and over all skin care. It is worth considering other gavya present in Panchagavya (Dung, Cow urine, A2 Milk, A2 Ghee and curd) ghee's attributes as excellent skin moisturising agent. Therefore, ghee is used by people even as a basic moisturiser.  Vitamin-rich milk is a common ingredient in numerous skincare and hair care products. When it comes to home care, gomutra extract works great for Bathing soap and floor cleaners too. 
Thus as the normal aroma present in dung and cow urine gets treated and masked, non of the products have stinking aroma. Rather the refreshing and pleasent aroma of cowpathy products helps user get the promising health benefits with out being afraid of the natural aroma which they may feel allian as per the modern standard.